IN THE HEART OF SPAIN
Authenticity, terroir, culture and work, these are the values that are reflected and compose the wines of Hermanos Lurton. We invite you to know the reason for existence and the essence of our wines produced in Rueda and Toro.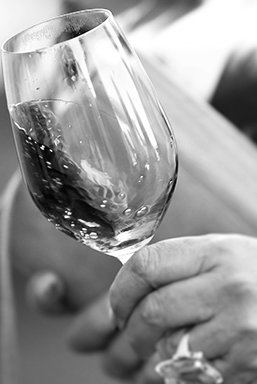 François Lurton
The history of the Lurton brothers began in 1992, in Rueda, with the discovery of their unique native grape, the verdejo. Jacques and François Lurton are passionate about this grape. Thanks to their innovative character and know-how, they soon "revolutionised" the style of the appellation's wines.
"Despite its important past, D.O. Toro did not enjoy the reputation it deserves. It was a denomination that remained in the shadow of its prestigious neighbour, the Ribera del Duero.  François Lurton
D.O. Rueda
This appellation, located in the south of Valladolid, in Castilla y León, is very close to the appellations of Toro and Ribera del Duero. It is divided between 3 provinces (Valladolid, Ávila and Segovia) with around 13,000 hectares of vineyards planted at an altitude of between 400 and 700 metres.
The vines are driven with trellises and have an average density of 3,300 vines per hectare. Part of the vineyards are located on the plateaus of La Seca and another further east of the appellation, in the area of Matapozuelos and Alcazarén.
D.O. Toro
The D.O. TORO is in Castilla y León. It is divided between two provinces, Zamora and Valladolid. Its relief is formed by plateaus and small valleys along the river. Its vineyards are located between 400 and 750 metres above sea level.
The vineyards are mainly conducted in glass. The planting density is between 900 and 1,200 vines per hectare.
Poor, draining, ferruginous and silty soils with boulders on the surface.